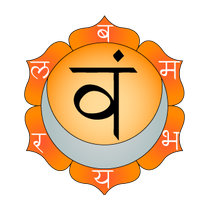 Svadhisthana
Ingredients: Orange, Lemongrass, Neroli
Keywords: Creativity, Sexuality
An uplifting fragrance for connecting to your creative, feminine energy. Stimulates your inner child to be open to new experiences, and more available to creative possibilities. This blend helps to evoke happiness, enthusiasm, and optimism. It releases inhibitions, and restrictive thinking, by encouraging happiness and self-assurance. A wonderful aroma to keep you positive, and in the present moment with joy.